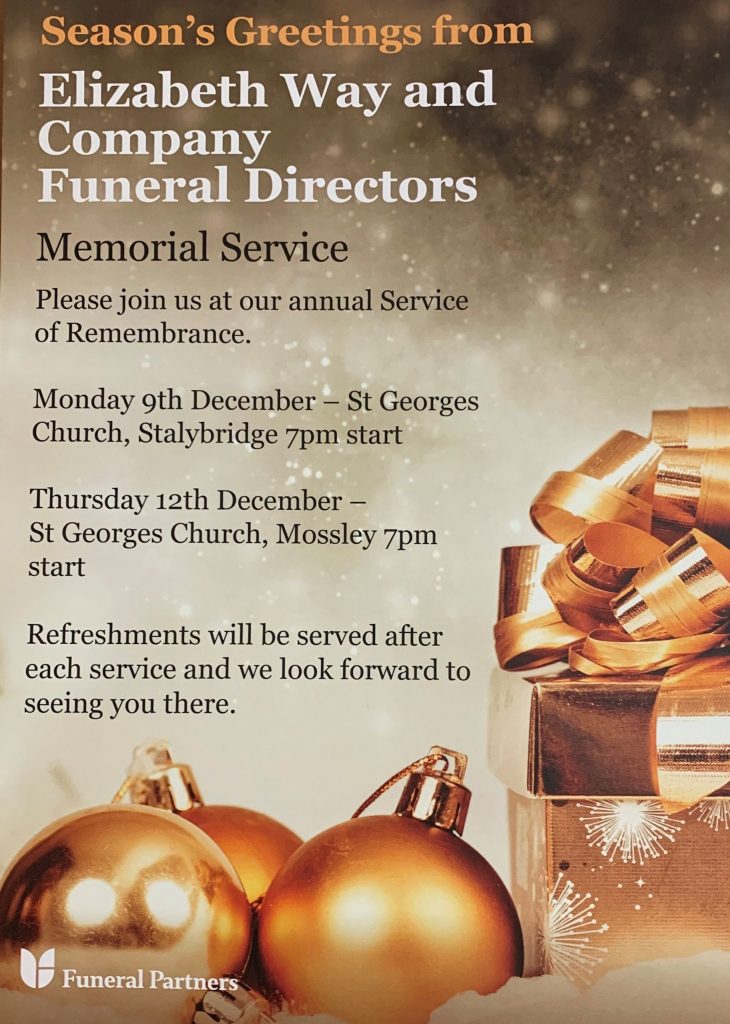 Join Elizabeth Way and Company Funeral Directors for their annual Service of Remembrance on Monday 9th December and Thursday 12th December 2019.
The service will take place at St Georges Church, Stalybridge and is a chance for families to come together and remember their loved ones at this special time of year.
Refreshments will be served after each service and we look forward to seeing you there.