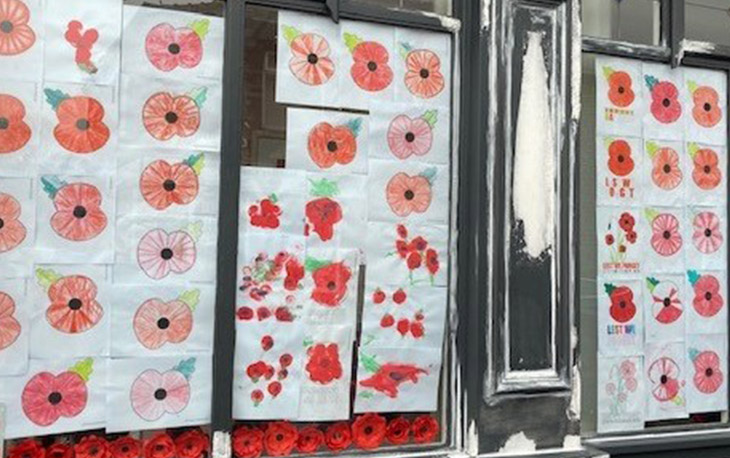 Elizabeth Way & Company Funeral Directors in Mossley have decorated their windows in support of the Royal British Legion and to honour both fallen and serving Armed Forces Personnel with a little help from some friends.
The team asked local school children to provide artwork for their Remembrance window and they certainly weren't disappointed!
With an incredible 252 pictures, they have not only decorated all of the windows at the funeral home, but they have also covered an entire wall.
Thank you to all the children who coloured or painted a picture, it has created a powerful piece of art that will be enjoyed by all who see it.