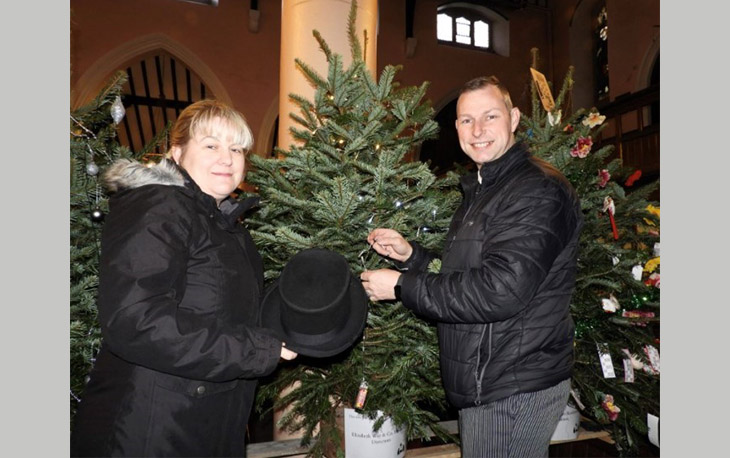 Elizabeth Way & Company Funeral Directors sponsored a tree at the annual St. Georges Church Christmas Tree festival, and alongside other local businesses raised £1069.00.
The Stamford Street church showcased creativity from the local business community with all funds raised shared between the church and Emmaus Mossley.
The festival which ran from Friday 13th December to Sunday 15th December started with an open day and evening event with musical entertainment provided by Mossley Hollins High School band, local primary schools. Special guests included Councillor Leigh Drennan, Tameside's Civic Mayor, and Humanitarian and author Terry Waite MBE.
Saturday saw a full day of action with Santa making an early appearance for breakfast with the children, refreshments provided by the Brownies and rose queens, and an open day and concert featuring St John's Band.
This highlight in the Mossley festive calendar was enjoyed by over 700 visitors, growing year upon year.
After the festival, some of the trees were taken home by their sponsors while others went on sale at Emmaus Mossley.