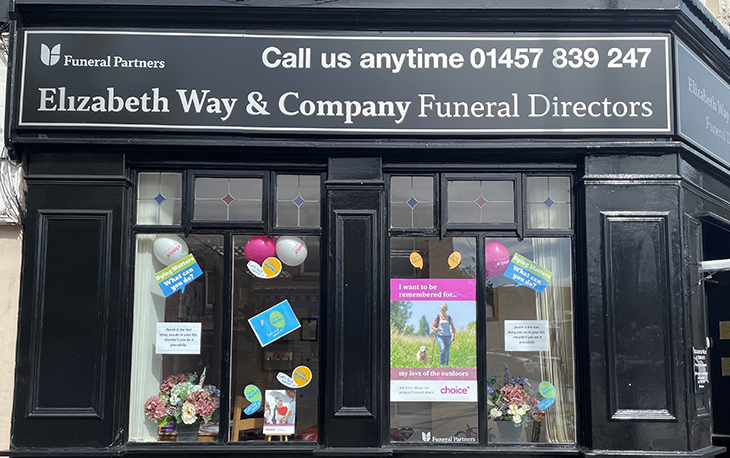 The team at Elizabeth Way & Co in Mossley created an awareness window for Dying Matters Awareness Week.
During Dying Matters Awareness Week, we encourage positive conversations and future planning. The 2021 theme was 'In a good place to die'.
There is no right or wrong place to die; it will be different for everyone. But the pandemic has proven that it is more important than ever for families to think about it, talk about it and to plan for it.